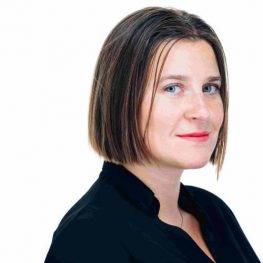 Simona Goia
Associate Professor, ASE
PhD in Economics, specialization in Business Administration
EDUCATION
PhD in Economics, specialization in Business Administration, The Bucharest University of Economic Studies (2011); Bachelor in Economics, The Faculty of Business Administration in Foreign Languages, The Bucharest University of Economic Studies (2006).
RESEARCH AREAS
Social Entrepreneurship, Educational Policies, Intellectual Capital.
PUBLICATIONS
More than 15 articles published in journals indexed in international data bases, 2 indexed in Web of Science, over 15 papers presented at international conferences
(ISI Proceedings), more than 10 books/chapters in books published at international and national prestigious publishing houses.
CAREER DEVELOPMENT
DAAD scholarships in Germany (Berlin, Magdeburg, Trier) for studies and research (2004-2005, 2013-2014); Postdoctoral fellowship, The Politechnica University of Catalunya, Spain (2015); Visiting professor, The University Otto von Guericke Magdeburg, Germany (2013-2014); Member in various research projects, especially in the education field, in collaboration with national and international organizations.