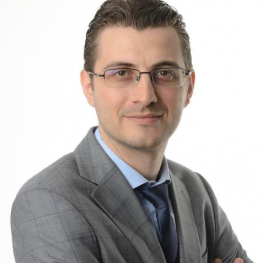 Ovidiu Ioan Dumitru
Lecturer, PhD - BUCHAREST UNIVERSITY OF ECONOMIC STUDIES
Ovidiu Ioan Dumitru is a law graduate of Nicolae Titulescu University and a graduate of the Academy of Economic Studies. In 2011 he was awarded PhD of Legal Sciences at the Academy of Economic Studies, and following that successfully completed MBA Executive at the Executive Academy in 2016 and Vienna University of Business & Economics (WU).
Since 2004 he has been a teacher at ASE Bucharest, from the university degree in the UNESCO Chair of the Faculty of Business Administration (teaching in foreign languages) to his assistant and then a lecturer in the law department, the course of the years teaching Business Law, Commercial Law and European Union Law. From the beginning, he has been trying to find the best ways to pass on the core business law materials to students, adjusting course materials / seminars and lectures to market demands.
In the attempt to improve, Ovidiu Ioan Dumitru has organized and participated in numerous legal or educational conferences, working groups or seminars dedicated to pedagogy or specialization courses in business law studies or European studies. Thus he completed in 2005 the postgraduate courses: International and Community Law of the Faculty of Law of the Nicolae Titulescu University and the European Integration "Jean Monnet" of the Euroatlantic Studies Center of the University of Bucharest, in 2014 the course "Policies of the European Union ", The Romanian Diplomatic Institute, and in 2016 the EU course Institutional Law of the Academy of European Law (ERA) and the European Company Law course of the London School of Economics and Political Sciences (LSE).
As an entrepreneur and lawyer, he has managed to bring a little bit of practice into educational activities by combining theory with various business examples useful for the understanding of the right by future managers. The practical activity and the misconduct have made bending to specialize in Business Law, with all its complex branches, from civil, to corporate, fiscal or even criminal law, and European business law rules related to the business environment.
Ovidiu Ioan Dumitru is a founding member or associate of several national, European or international professional associations, such as: Romanian Construction Law Association (President), member of the European Society of Construction Law (ESCL), General Association of Economists of Romania (AGER) , The International Bar Association (IBA), the European Legal English Teachers Association (ELETA), the European Corporate Governance Institute.
Courses